Write Your Birth Story Online Course
This course is currently not available. Please register for the waitlist and we'll let you know when it's offered next!
You know deep in your bones that your birth—whether you gave birth or witnessed a beloved give birth— was one of, if not THE most important experience of your life.
While you may know this deep inside, many of us are not afforded adequate time to really process, own and honor our stories of birth.
Furthermore, our social situations don't often allow us to fully express what we yearn to share about our birth experiences. We often censor parts of our story we fear aren't socially acceptable to share.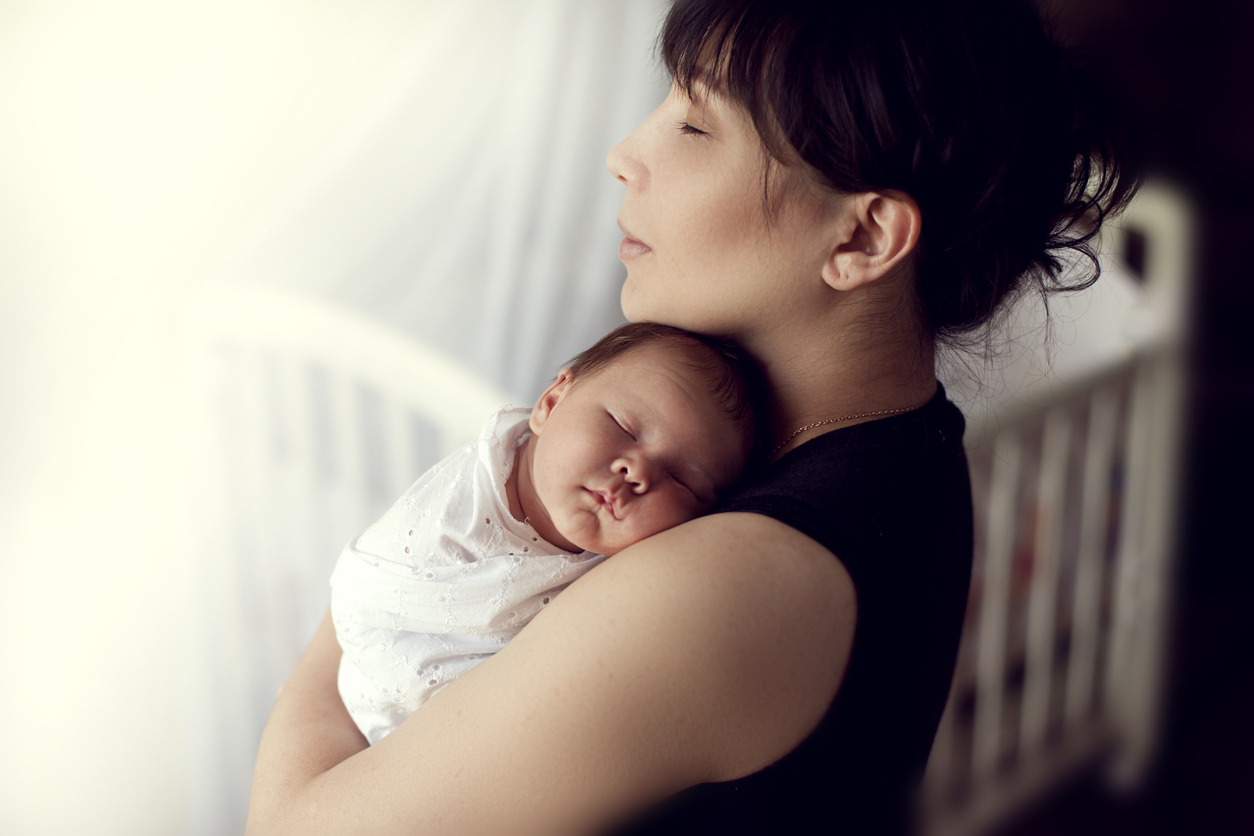 Many of us are left with unsung, untold stories in our hearts.
So what can we do?
We can dare to make space for our stories, for our voices, for our lives.
Value of Writing your Birth Story
Did you know that writing is one of the best ways to remember, process, (re)claim, heal and honor your experience of birth?
Remember.
The details of any experience fade with time. Writing them down is proven to help you remember and creates a record to remind you of the details later. If it's been a while since your birth, writing helps restore your memories as you re-engage with them.
Process.
By writing about birth, you gain a sense of order, clarity, and understanding about your experiences. Writing allows you to shift your perspective, find meaning, and integrate your birth into the fabric of who you are. It also helps you discover things about yourself, your birth, and the world. Writing is a safe space where you don't have to worry about who's listening and how they will respond to your stories, and you can be free to speak your truth.
(Re)claim.
You may not have been able to control some aspects of your birth, but you are in complete control over your story. You get to interpret the experience, decide what gets written, write exactly how you feel, and say, "This is mine."
Heal.
According to research, writing about trauma can help you heal and even prolong your life. Writing doesn't eliminate pain, but it changes your relationship to it. This course will help you process, heal, and integrate intense aspects of your birth, traumatic birth, birth loss, past traumas, and other challenging aspects of your life that feel connected to your birth experience.
Honor.
When you write, you honor what birth is: the human capacity to create, to bring life into this world, and to surrender to a force greater than yourself. You honor birth as one of the most powerful experiences you'll ever know as a human. By giving your stories space in writing, you acknowledge their value.
Share.
Sharing your stories is a powerful way to communicate your truth, connect with others, gather support, heal what needs mending, offer your children a cherished account of their births, and even powerfully shape our culture.
Why I love teaching this course
After I gave birth to my daughter, writing helped me process, own, and make sense of my experience. I discovered the power and meaning behind my birth and remembered the sacredness of my own body and being.
I've seen it do the same for so many men and women in my private coaching and group workshops. I've seen it do the same for the readers of my book Birth Your Story.
Now I want to share it with you.
I offer this course to support mothers and fathers, children, communities. To encourage others to experience the beneficial and often life-enhancing power of writing down their stories of birth.
My wish is that all those who take this course receive the gift of their own storytelling, believe in the value of their voice, and honor their births, no matter what they looked like.
ABOUT THE COURSE
Every birth story is important and worth telling.
And your voice matters.
This course will help you believe it matters too and will give you structured support in writing your story in a way that feels doable and enjoyable, even if you don't consider yourself a writer.
What you'll get:
Through this course, you will:
Know you have a valuable voice, an important story to tell, and a birth story that matters

Access essential tools about writing your story in a way that feels accessible and un-intimidating

Receive support in finding your voice and honoring your experience

Have space to share your story if you desire

Acknowledge the fullness of your experience beyond what feels socially acceptable to share

Experience freedom from comparison with others - your story belongs to YOU!

Feel welcomed in a realm that tends to value some experiences over others

Connect with other parents and professionals around the power of birth stories

Remember, process, claim, heal, and honor the experience of birth

Feel inspired, empowered and fully supported in our community

Finally make the time to write your birth story and get it done!
What the course includes:
Four weekly live classes on Zoom.
Calls include discussion time, writing time, and sharing (optional.) During the last two calls, some will have the opportunity to share their stories (in whole or part) or reflect on their processes if they wish.
These classes are all recorded so that you can listen at your convenience and pace (they are yours forever!). Recordings will be sent out on each Tuesday following the call.
Live Call Topics:
We'll explore how the cultural narrative of birth is affecting your perception of your birth and how to get into right relationship with your story | We'll learn how to take the raw material of our births and craft our memories into a cohesive narrative | We'll talk about the the three essential layers of a birth story, two of which are often missed; and how time affects our stories

Ways into your Story: We'll explore numerous accessible ways to get started writing your story and the best tips and tricks I know for writing

We'll explore what to do with your story after it is written + have time for story sharing

We'll talk about when it's safe to sharing our birth stories and how, when not to share + have time for story sharing
A Private Gathering Space (on Facebook) for participants to continue the conversation, build connections with others, and be witnessed and supported. Jaime will post weekly to support your engagement so that you can be connected in the ways and to the extent you desire.
A 44-page PDF resource called the Birth Story Guide: A resource to support you in remembering and recording your birth story. If staring at the blank page makes your palms sweat, this is the tool for you. The guide moves from pregnancy into the early baby days with helpful and accessible questions you can answer. A great non-intimidating starting point for writing your story!
A guided meditation that helps you get back into the birth experience as you prepare to write.
BONUSES
Bonus video on Writing to Heal Trauma ($40 value)
In this video, Jaime will cover:
the five types of birth trauma,

the consequences on our bodies, hearts, minds, and lives of not processing birth trauma,

the benefits of writing our stories as a way to heal,

and the specific research-based method of writing that is most instrumental in working through birth trauma.

***I also strongly recommend working with a mental health professional concurrently with the course if you've experienced birth trauma. ***
2. Bonus video on Birth Story Writing for Dads and Partners ($40 value) This is a great resource to support your partners!
In this video, Jaime will cover:
the history of fathers and partners at birth,

the unique conditions and challenges partners often face at birth,

the benefits to individuals, couples and families of using writing to express our birth experiences, and

how dads and partners can write their stories
Your Investment
This course, with included resources and bonuses, is valued at $408.
Scholarship Opportunities
I am strongly committed to keeping my work accessible to people of diverse backgrounds and variable means. I'm offering TWO full scholarships for this course. If you need financial assistance to be able to join, please write to Jaime at jaime@jaimefleres.com and tell me why taking this course is important to you and why you are needing financial assistance at this time. If you would like to contribute to this scholarship fund, please consider donating:
Who is this course for?
You're an expectant or new mother or father.

You or your partner gave birth years or even decades ago.

You birthed at home, in a hospital, in a birth center, or anywhere else.

You've adopted a child.

You've lost a child.

You love writing or you feel reluctant to write.

You celebrate or feel challenged by your birth.

You want to shout your story from the mountaintop, or you're not sure your story is worth telling.

You've had a vaginal birth, natural birth, medicated birth, cesarean birth, stillbirth, traumatic birth, multiple birth, surrogate birth, first birth, or fifth birth.

You want to feel like your story, your voice, and your birth truly matter.

You want to remember, process, (re)claim, heal, and honor your experience of birth.
This course is great for:
Parents

Coaches

Group facilitators

Childbirth + Parenting educators

Birth + Postpartum Professionals

Therapists

Health care professionals
What others are saying about this course
Jaime wrote Birth Your Story: Why Writing About Your Birth Matters, the only published book devoted to the value and how-to of writing your birth story. Jaime is a mother, a trained doula and placenta specialist, founder of Santosha Birth and Wellness, yoga + Qoya teacher, and writing coach. She holds a Masters in Teaching Writing.
Refund Policy
We hope you will love this course and find it valuable beyond measure. If you are dissatisfied for any reason, please let us know. Due to the nature of this online workshop series, we are unable to offer refunds. Thank you for your understanding.
Share the love!
Think this course may be beneficial to someone in your life?
Please share this course so that it can reach as many people as would benefit from it. Thank you so much!