Birth Your Book
Group Coaching Program
You have an idea for a book that just won't leave you alone. But you keep getting stuck. Overwhelmed. Discouraged. Too busy. Distracted. Maybe it can wait for another time… Yet, this dream of yours keeps you up at night.
this is your year To finally push past the blocks, stop dreaming and actually write your book
This is YOUR year to say YES, to get the accountability, support, expert guidance, and feedback you need— heck, all writers need—to actually write that first draft.
Get the support you need to write your book. Yep, we can even make this fun.
I've been working with writers in a private 1-on-1 capacity for a long time now. I created this affordable, super-supportive and highly-effective coaching container to help more geniuses like you get their message into the world. Because we need your voice, and your unique magic, in the world. Yes, you.
Get pro guidance, connect with other amazing authors like you, and write that friggin' book you were born to write.
The Birth Your Book Group Coaching Program awaits you.
This retreat is a critical jumpstart for anyone considering writing a book. What Jaime provides will save you time, confusion, and distraction, because she will help anchor you to your deeper WHY, who your audience will be (and who it will not be), what kinds of permissions you will give yourself, and form a basis for your book's organization. The value of this retreat far exceeds what I paid for it! I'm blown away. I can not even tell you about the divine timing of all of this, the mindset shifts that have occurred, and holy shit, I think I might actually write this book for real!!!
SARAH POET, COUPLES COACH AND HEALER
Program Overview
This program is dope as hell because it has both a live in-person retreat component and an online component. Forging meaningful in-person relationships with me and your fellow authors at the outset – not to mention getting crystal clear about your book and gaining every tool and confidence you need to write it – will profoundly enrich your experience in the coaching program and help you write your book with stellar support.
You also get personalized attention and expert support from a book coach, at a fraction of the cost of what it would be to work with me privately.
I run this program only twice a year. One in February/March and one in June/July.
Component One:
Live Book Builder INtensivE Retreat
Why You'll Love Our Retreat:
During this deep dive together, you'll develop the crucial foundation every author needs to successfully write a book. You will come away from this retreat intensive with a clear idea of who your book is for, what it is about, and how to move forward with confidence and clarity in actually writing it. You'll also connect deeply and receive support from other authors who are on the same journey you are. And you'll have FUN and be nourished.
Where retreats are held:
February/March program retreats are held internationally in a warm, deliciously exotic climate, likely near the ocean.
June/July program retreats are held in the gorgeous mountains of my hometown here in Asheville, North Carolina.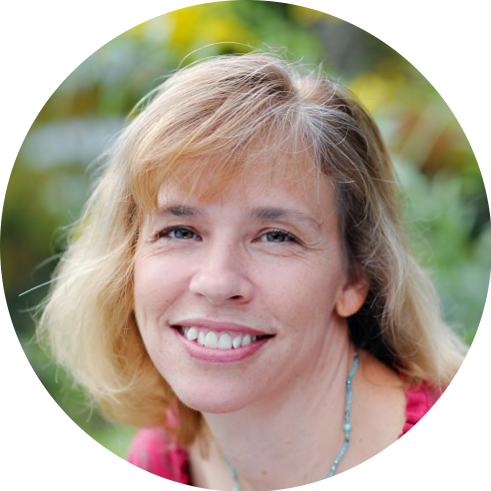 The whole weekend was great! The structure of the material, the playbook, the flexibility, the combination of movement and meditation with real nuts and bolts practical information and the time to actually do some work was expertly integrated. The connection with other aspiring writers was highly important and will continue to be the support that carries each of us through some of the uncertainties that await. Jaime, you've created a winning formula for success as a group book coach.
Margaret Kirschner, yoga teacher, doula, and substance abuse counselor
In this accelerated course, we will cover:
The crucial creative author mindset you need to write a book and what it's actually like to write a book

Supporting your inner author/genius and managing your inner critic

Get the big picture WHY: setting the intention and purpose for your book

Author focus: Why you're the perfect person to write this book and how to establish your credibility in your writing

Audience focus: get clear on who your audience is, what they need/expect/want from your book, and how to speak to them effectively in your writing

Subject focus: get clear on what your book is about, what you actually want to say, and how to support your brilliant ideas with compelling evidence

How to organize your ideas into a clear structure that works for you and your readers

Conducting research and tracking your brilliant ideas

Creating a concrete, yet adaptable plan for how to fit writing into your life
We'll have dance breaks, time to connect with others, journaling activities, artistic/creative activities, soul-igniting conversations, full belly laughs, delicious snacks, yummy lunches you don't have to make, and more.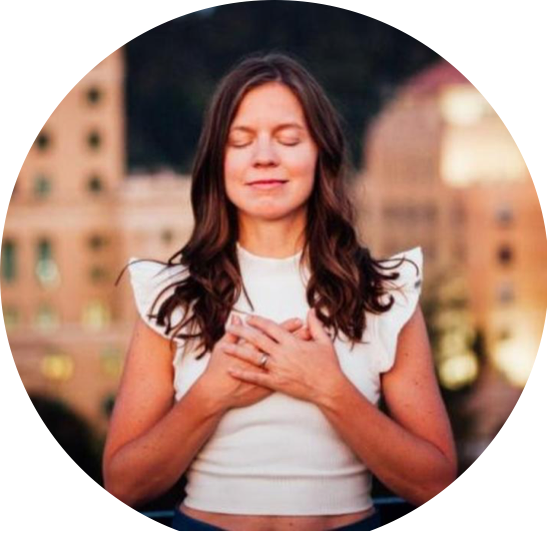 I am SO VERY GRATEFUL for the unique blend of giftedness that you are—smart academic, soulful deep diver, embodied dance leader, skilled meditation leader, high quality prowess, compassionate facilitator, hip Martha Stewart super-host, and golden retriever-ish steadfast companion for the book journey. Thanks for being exactly who you are.
If you're going to write a book this year, and you're soulful and creative, I am 100% sure you would benefit from hiring Jaime. You're going to LOVE her and feel so fully supported.
JESSICA CHILTON, BUSINESS COACH AND FOUNDER OF THE SHIFT FROM FEAR TO LOVE MOVEMENT
Component Two:
Online Group Coaching
Six months of live group coaching online facilitated by me personally, with the same group of authors from our intensive. In this 6-month group coaching, you will receive continued affordable support along your book writing journey. Yo, this is when you get to dig in and write your book. Best part: you don't have to do it alone.
This part of the program will include:
Bi-weekly "Check in + Spotlight" calls: These calls will be a place for all participants to check in and have a spotlight coaching opportunity, where you can bring something you need support with and Jaime and the group will offer support. 12 calls total, on alternating Mondays.
Your own author-accountability partner: buddy up with another member of our group for super-charged accountability and support. (optional)
A Private, Exclusive Gathering Space on Facebook where we can stay accountable, share our wins and our struggles, ask questions, get feedback and support each other.
SIX video training courses with accompanying PDFs on:
Tips for writing your first draft

Writing best practices 1

Writing best practices 2

How to self-edit

The professional editing process

Your publishing options
Discounted private coaching sessions with Jaime throughout the program. Jaime normally charges $250-350 per coaching session, but during the 6 months of our group program, private sessions will be available to you for $100 for a regular session and $130 for a workshop session. This will be a chance to get personalized attention and support and receive feedback on your draft.
Bonuses: so much goodness to be announced!
"Jaime has a power for coaching and emotional support that transcends writing. I could have said, "I want build a giraffe sanctuary on the moon" and she'd still be the one to guide me through that process— her emotional support and purpose-rich clarity was incredibly powerful... Within one year, Jaime helped me write two books— but more than that, birth a whole new identity as a bona fide artist with a growing body of work."
Michael Rosenberg, visionary and entrepreneur
YOUR Investment
Six months of private coaching with me (not even including the intensive weekend) is valued at over $5000 and so is this group course. I'm offering the Group Coaching program for a steal-of-a-deal at:
$3500
if paid in-full upfront. If you pay upfront, you'll also get a bonus 30-min private coaching call with me anytime during the course. Plad-dow!
To make it even easier for you to write your book this year, I am offering a payment plan. This includes a $1000 initial deposit upon joining and:
$640 for 5 months
If you know this program is for you, holla' at me (using the button below) and tell me a bit about you. If we're a match, I'll be in contact shortly with an invitation to the next round of this program.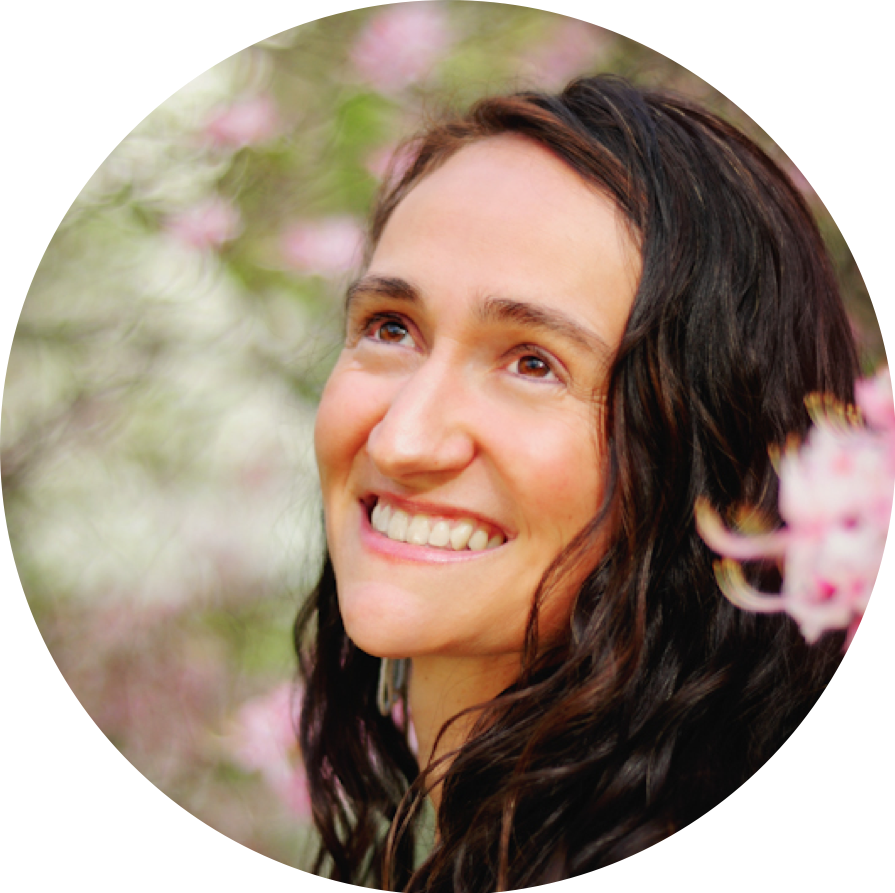 The retreat was perfectly planned in every way, I felt 100% supported by the wisdom that Jaime holds around the process of writing a book. I loved getting to dance and be in my body with the mystery and energy that is unique to my own mission, as well as receive a written handbook of the step by step plan. It made embarking on this potentially intimidating project so very accessible and exciting.
Christina Bertelli, Clinical Herbalist at Femme Botanica
FREQUENT QUESTIONS
Can't I just write my book alone?
Sure, you could also teach yourself the ukelele and how to fly a biplane. But that would be choosing the long road, with ample off-ramps to fails-ville. It's a total myth that authors write alone. Yes, technically it is how a book gets written—you and that creation of yours collaborate to bring your soul-voice alive on the page.
But, here's the thing. It's like birth (fair warning, I think birth metaphors answer nearly all of life's meaningful questions). Sure, it's just mama and baby who are going to get that little angel earthside. That's you and your book.
But in ideal situations, women are surrounded by support—doulas, partners, family, friends, medical pros—when they give birth. We're humans, we ain't meant to birth our creations into the world alone. We can, but it's so much better when we are well supported.
Book coaching saves you:
TIME: You can shave years off your book writing process by getting the right support, I see it all the time. Not to mention that coaching can mean the difference between you feeling great about your finished book and…not. writing. it. at. all. Boo.

MONEY: Time is money babe, and that precious time you may spend in resistance or fumbling blindly through the book writing process could be used to reach more clients, get out there and teach your body of work, and get paid to share your magic with wider circles.

FRUSTRATION: Frustration is such a killjoy. When you are actually supported through your writing process, you feel less of that BS and much more joy, confidence, and excitement that you are showing up for your gifts and your sacred work in the world. Yes, please.
Furthermore, you can deduct book coaching as a business expense when it comes time to share your earnings with good ol' Uncle Sam. Better to build a career and fulfill a soul calling than hand your hard earned cash over to the IRS.
What are the benefits of a group program? Why not just work with you one-on-one?
Working one-on-one is definitely an option and my clients thrive in our work together. The group program amplifies your accountability, motivation and inspiration by connecting you to other authors who are tackling the same epic creative mountains you are. You'll get to support each other through the steep inclines and revel together in the views at the top.
Plus, you get to get up-close-and-personal support from a savvy book sherpa who knows Mount Book Writing … at a fraction of the cost of my private rates.
What if I can't make the live event?
Getting together in person is POWERFUL, especially in this digital era and especially when you embark on an epic project like book writing. It's a legit way to claim yourself as an author and massively up-level your writing game. Committing to this retreat is like a giant shout out to the universe that you mean business with this whole book thing. And the universe favors the bold. That said, if you really, truly can't make it to the live event, apply anyway and we'll see what might be possible.
What is your refund policy?
I hope that you fall in love with our work together and that this process transforms your life for the better. If you're not satisfied or are unable to follow through on the program, I'd love to hear from you and talk it out. That said, all commitments to the program are final and no refunds will be available after the stated deadline for each program round.
What if I'm not sure if this program is for me?
I totally get it, I'm also cautious before committing to something big like this. I think the best way to learn more about our fit is to just pick up the phone old school style and chat it out. Book a FREE no-pressure 15-minute chat with me. I won't pressure you to join, but you'll get a chance to feel me out and see if the program is right for you.
Who are you? How can I learn more about you?
Good questions! You can read more about me HERE. and also get a sense of my work through my blog HERE. In a sentence or less, I'm a baller book coach that can take you from book dream to best-seller reality. Blam.
"Jaime is a great listener and an enthusiastic connector. She is genuinely interested in the people in her life and what they have to say, which makes her very approachable, safe and easy to talk to. She has a disarming quality about her and she is trustworthy. I really appreciate her clarity in communications, her ability to express herself articulately, with both courage and humility. She is honest and forthright, quick to call BS, but with a gentleness that doesn't feel like judgment. She is also an exceptional writer and has helped me in my professional work to craft compelling communications."
Sarvaan Ziva, Creator of Sound and Silence music and yoga gatherings
What kind of books do you help people write?
Another good question. I help healers, coaches, therapists, artists, and entrepreneurs write non-fiction books to launch their business careers into the stratosphere and memoirs to support their soul growth and inspire others. I have helped people write fictional works too, but this group program is specifically for non-fiction and memoir writers.
More Questions?
Send me a note and I'll get right back to you.